Clamp the mould tool in the press, between the moveable platern and stationary platern.
Ensure that the tool is suitably lubricated to function.
Mix the thermoplastic material with masterbatch in the hopper to achieve the required colour (If the material is compounded to the finished colour this is not necessary).
Set the guide process parameters including temperature control.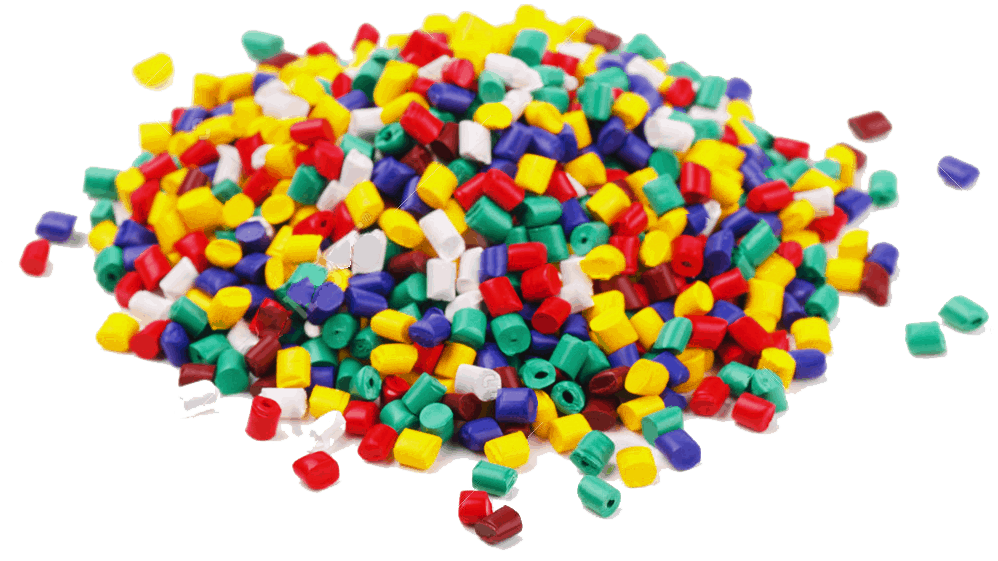 The material funnels down into the screw due to gravity from the hopper onto a turning screw inside the barrel.
The barrel is heated at staged temperatures along its length to allow the material to solidify and to move along the screw.
The screw rotates which moves the material forward with the pressure and speed, forcing the plastic through the gate into the mould tool cavity which forms the shape of the finished product.
The mould tool is held at a constant temperature to draw out the heat from the product after injection, so, the material sets off to a solid form.
After a predetermined cooling time the mould tool opens, with the product held in the ejection half of the tool.
The automatic ejection system then moves forward to release the product from the mould tool into a collection box. The unused spru and runner can be recycled for use again.
After we get the manufactured piece, the mould tool is closed and clamped and the process begins again.