BSA has just completed a warehouse extension providing additional storage for over 200 pallet spaces.
The steel framed and cladded extension is fully racked and will provide the additional storage needed to meet an ever increasing workload. Fortunately we have been able to expand on site, without the disruption of relocation, the only other option as we have definitely outgrown the original building.
As a result of the warehouse extension additional space has been released to production making room for a ROMI 600T mould machine due for delivery at the end of the month. This new machine will complement our existing range of modern machines (22T to 1300T) and bring with it the most up to date power efficiency and operating system in the ROMI range. In addition two new Sepro robots have been installed fulfilling our objective of phased replacement thereby maintaining a modern well equipped work shop.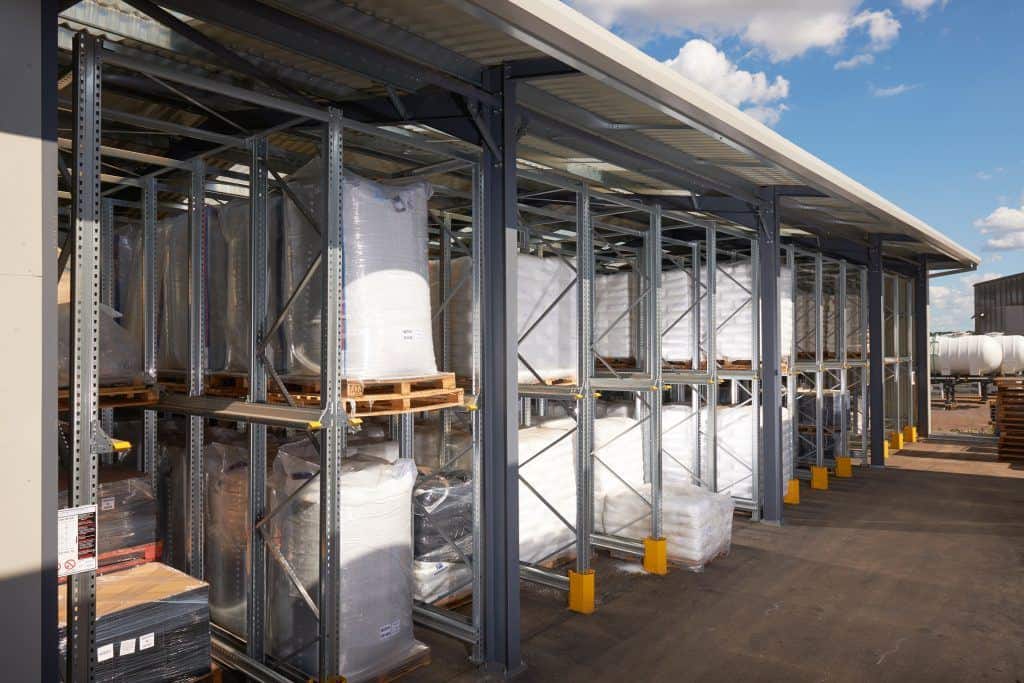 To complete our warehousing project two new electric forklift trucks have been purchased to further enhance our material handling options particularly in the new warehouse extension .These Caterpillar forklifts are due for delivery shortly and will replace our existing Gas FLT'S. These clean, environmentally friendly forklifts are very manoeuvrable, compact and quiet while still capable of meeting all our in house logistical needs. A heavy duty 15T fixed gantry now runs throughout the workshop making for safe and efficient tool changes.
This installation has taken the hard work out tool changes and ensures that we work in both a safe and efficient manner.
Last year we were accepted into the Climate Change Agreement Scheme and have progressed well since then. Targets are being achieved and we have seen a significant improvement in how we profile and manage our power consumption. While relatively simple disciplines contribute to savings our investment in modern machinery and focus on staff training is beginning to show a return.


We continue to manage and monitor our everyday activities against our ISO9001-2008 quality registration and adhere to the ISO14000 Environment standard. In addition our HASWA policy and documentation has undergone a thorough review and remains very much fit for purpose.
To complement our existing personnel we are actively looking to recruit skilled staff, most recently Tool Setters who will integrate into a relatively small but highly skilled team. The work is both interesting and varied especially as we continue to attract new business .As a Trade Moulder "new business" often means interesting and demanding challenges as we work hand in hand with our customers to develop ideas, tools and in some cases a marketing strategy.
We look forward to the future knowing it will bring new challenges but equally know we are well placed to take them on.